Cast Iron Pipe Lining from Viking Sewer Rehab
For more than 400 years, municipalities have used cast iron pipes for handling potable and wastewater, and more recently, natural gas. At Viking Sewer Rehab, our team of pipe lining experts offers reliable cast iron pipe lining services to home and business owners throughout Pinellas, Hillsborough, and Pasco Counties.
Our trusted professionals have decades of combined experience with trenchless pipe lining. We offer a prompt response, on-time arrival, and integrity in all that we do. Our pipe lining company keeps you updated on project progress and finishes nearly all pipe lining services in just one day.
Understanding Cast Iron Pipe Lining
To line cast iron pipes, we start by cleaning the pipe. After we remove debris, mineral scale, and loose flakes of rust, we attach the liner impregnated with resin to a puller head. After deploying the liner, we cure the resin with hot air, steam, or UV light. This minimally disruptive method only requires one access point.
Most homes built in the 1950s or earlier contain cast iron pipes. These pipes begin to deteriorate after about 25 years. The galvanized interior begins to flake, which exposes the iron and puts it at risk of rust and corrosion. The rough areas also catch more debris, making the pipe more prone to clogs.
The Benefits of Cast Iron Pipe Lining
With proper care, cast iron pipes last for hundreds of years. Lining the pipes provides you with decades of a problem-free system. Many home and business owners prefer the quietness and efficiency of cast iron, and keeping the same pipes saves money and avoids the need to re-pipe your entire home or building.
Cast iron pipes resist tree roots, insect damage, and offsets from shifted or compacted soil. However, they do experience damage from:
Groundwater infiltration through joints and connections

Improper flushing of acidic or alkaline chemicals
While cast-iron pipes offer the longest lifespan of any type of pipe, they can malfunction or fail. If you notice any of these signs, your home or business could benefit from cast iron pipe lining:
Water pooling in the yard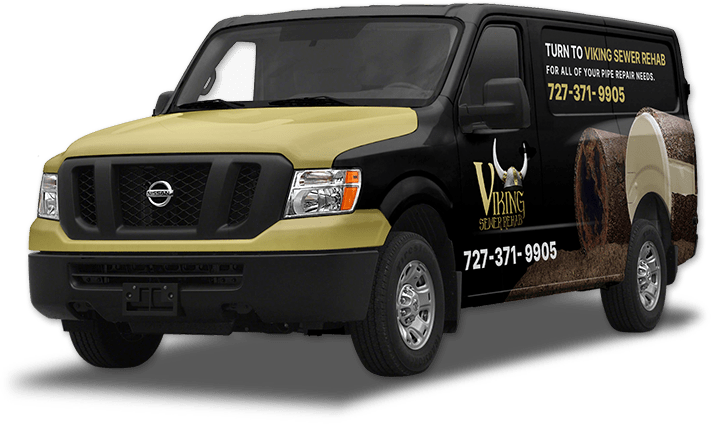 Schedule Our Services Today