Specializing in Large Diameter Main Lining
Sewer mains connect to laterals that serve individual homes and small businesses. These large pipes experience intense use and constant pressure. When you have a large-diameter sewer main in disrepair, our team at Viking Sewer Rehab offers lining services that restore the pipe's functionality and prevent future problems.
At Viking Sewer Rehab, we specialize in pipe lining. We take on the jobs that other companies won't do. Our crew has the right skills and resources to handle large, complicated jobs for home and business owners throughout Pinellas, Hillsborough, and Pasco Counties.
What Is Large-Diameter Main Lining?
Large-diameter main lining involves placing a durable, chemical-resistant, and waterproof epoxy liner into a sewer main. This trenchless method of pipe restoration works on pipes measuring 20 to 60 inches in diameter. We only require a launching point and exit point for our efficient equipment. The liner cures in a single piece and protects all connections and the entire interior surface of the sewer main.
Advantages of Main Lining
Large-diameter pipes may experience sagging, collapse or corrosion faster than small-diameter pipes. Wastewater moves quickly through small pipes, but it may sit and pool in a large sewer main. This creates more exposure to damaging substances. Lining the sewer main protects it from abrasion, extreme temperatures and pH levels, bacteria that promote corrosion, and chemical interactions with biological materials.
Large-diameter sewer main lining avoids the need to dig up and replace the pipe. With no need for trench excavation, we preserve your property's concrete and landscaping. The rapid curing time minimizes service disruptions. Epoxy liners last for 30 years or longer.
Main Causes of Large-Diameter Sewer Line Issues
Exposure to large amounts of alkaline or acidic substances, oil, and biological waste cause corrosion in large-diameter pipes. Rapid freeze and thaw cycles, shifted or compacted soil and nearby construction or heavy traffic may cause cracks, offsets, and fractures. Look out for these signs of large-diameter sewer line issues:
Foul odor from yard or drains
Unusually green or fast-growing grass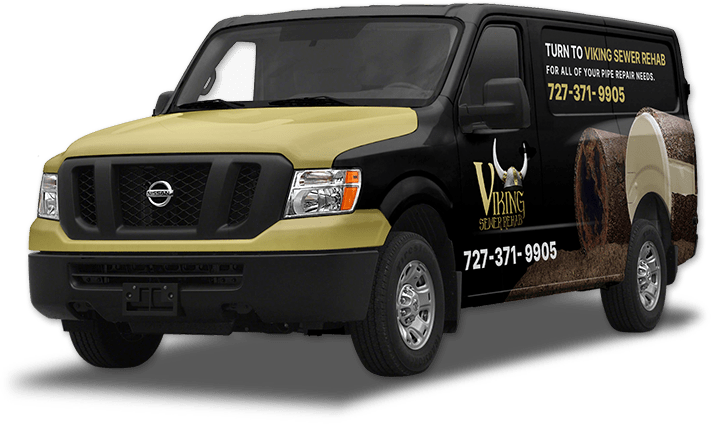 Schedule Our Services Today